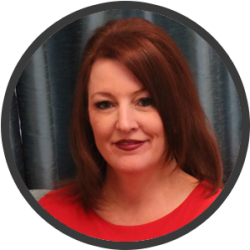 Jean Llamas
Jean is president and owner of Care Navigators, Inc. She has 21 years of experience as a Registered Nurse in a hospital setting (medical surgical, oncology, cardiac and addictions), skilled home care, evaluation and set up of durable medical equipment, private duty nursing, utilization management, outpatient and inpatient care management, diabetic education and insurance case management. Jean founded Care Navigators to help patients and families navigate the complex health care system – a service gap she uncovered as a working nurse.  Recent projects include a large-scale readmission project in the largest healthcare system in Illinois and implementation of the two-midnight rule Medicare project within the same system.
Jean received her Master of Nursing with a focus in business from Benedictine University and a bachelor's degree in nursing from Northern Illinois University. She is Milliman certified for Utilization Management. She obtained ACM certification by the American Case Management Association and CCM certification by the Commission for Case Manager Certification. She is also a member of Sigma Theta Tau.
Mary Lofgren
Mary is a Care Manager and Health Care Advocate, with over 11 years of experience working in nursing homes and rehabilitation centers. She has served as the social services director and coordinator of a memory care unit, long term care social worker, and discharge planner within multiple facilities in the northern suburbs of Chicago.
Mary has been engaged in social work through education, internships, and practicum experiences for more than 20 years and is a licensed social worker (LSW). She earned her BSW from Valparaiso University in Indiana and her MSW from Washington University in St. Louis, Missouri, with a concentration in Gerontology and a specialization in Management.
Mary is passionate about working with older adults and their families and believes no one should have to feel alone or not know where to turn. Mary wants to be a resource to clients and families who need someone to be their advocate and to provide the support and expertise needed to reach their own personal goals.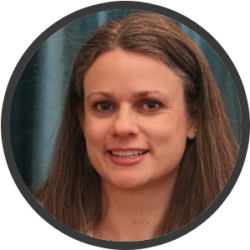 Kate Krallitsch
Kate Krallitsch came to us with over 20 years' experience in banking including branch management and operations. She graduated from Roosevelt University with a degree in Human Resources. Currently Kate is our office manager. She takes care of our office including our 24 hour intake line and client invoices. She plays in important role with working with our guardianship clients through Care Guardians NFP Inc. Under Care Guardians NFP Inc. Kate does the financial recordkeeping for our clients and coordinates with the attorneys for court.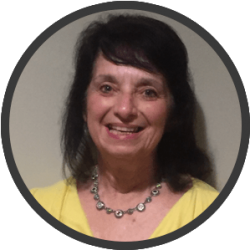 Mary Ann Daehler
Mary Ann is a certified gerontology nurse with extensive experience caring for seniors in medical settings and in their homes.  She earned her BSN from Olivet Nazarene University and has also earned bachelor's and master's degrees in the field.  Mary Ann brings more than health care expertise to her clients; she brings compassion and complete commitment to advocating for their needs. Having worked in all types of senior care settings, Mary Ann knows how to navigate the healthcare system to help her clients.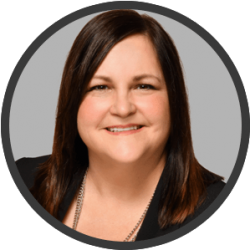 Julianne Rizzo
Julianne is a Certified Senior Advisor and has been a registered nurse since 1996.  The majority of her experience has been in caring for cancer patients and as an operating room RN – helping patients and their families through some of life's most difficult moments.  Julianne received her bachelor's Degree in Healthcare Leadership from National Louis University. After earning her MBA from Western Governors University in 2006, she shifted her focus to more administrative duties and service line development, where she received multiple "Center of Excellence" awards.
Julianne's personal and professional passion has always been to help people and make a difference in their lives.  Assisting clients to achieve the best quality of life is a privilege and a responsibility she takes very seriously.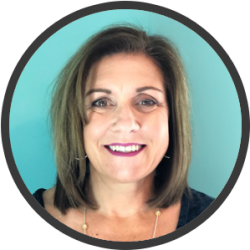 Gina O'Connor
Marketing senior health care services is a passion for Gina; she comes to Care Navigators with over ten years of experience working with skilled nursing facilities, assisted living, home care and placement services.  Gina enjoys connecting professionals so that they are able to work together for the mutual benefit of each agency and for the enrichment and of the seniors that they serve.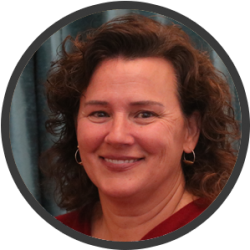 Jacqui Nguyen
Jacqui has practiced as a registered nurse (RN) for 30 years. She started her career caring for orthopedic patients and then transitioned to emergency/trauma nursing. Jacqui received her Masters degree in clinical education for emergency/trauma nursing at Thomas Jefferson University in Philadelphia, PA. She subsequently joined the clinical faculty at University of WI – Milwaukee teaching nursing students. She now looks forward to helping clients and families understand and navigate the confusing health care field. 
Utilization of health care offerings requires new focus and transition is hard! I'd like to help ease the process by introducing/reviewing health care options to make your goals materialize in the safest and smoothest  way possible.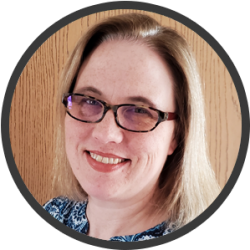 Rachel Risler
Rachel earned her BA degree from Smith College and her MSW degree from the University of Michigan – Ann Arbor, where she was a Hartford Geriatric Fellow concentrating in Aging & Interpersonal Practice. She has over fifteen years of experience in geriatric social work, including long term care and hospice.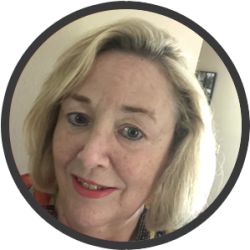 Gail Williams
Gail is a graduate of the University of Wisconsin-Stout.  She has over 30 years of health care experience.  Several years were spent as a pharmaceutical sales representative for such companies as Astra-Zeneca, Glaxo, Novartis, and other pharma companies.  Gail has honed her sales and marketing skills by working in the Home Health Care, Hospice, and Nursing Home industries.  She also has several years experience as a Director of Marketing for supportive living communities in Illinois.
Gail has an intense passion as an advocate for senior health issues.  Gail has spent several years as a "caregiver" for a loved one and has the compassion for others who may be going through the same event.