How Family Caregivers Can Benefit From Elder Care Solutions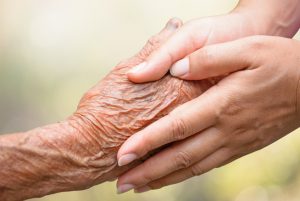 Caregivers for family members can experience a challenging level of daily stress. With that stress comes a higher risk for depressive symptoms. In fact, 40 to 70% of adult guardians show signs of depression.
Being an adult guardian can be overwhelming. Here is how elder care solutions can help lighten the load.
Family mediation
When you're feeling overwhelmed by the responsibility of serving as a care guardian, you don't have to suffer in silence. Family counseling and mediation can help you and your loved ones express frustration and find solutions in a safe setting. On top of that, services like Care Navigators can also give you community resources and emergency response systems for when you're feeling depressed.
Service referrals
You may not know where to turn when your family member experiences sudden health issues. Whether your family member needs rehabilitation services, durable medical equipment, or financial services, your local healthcare advocate can help connect you with these elder care solutions, saving you time and effort.
Planning
It can be hard to establish and maintain a routine as a caregiver. With elder care solutions, a life care plan can help in all aspects of the individual's life, including home safety, community resources, and companies that help with in-home support. Whether you need medical support or moral support, knowing where to turn when times get tough can help ease some of your stress.
Community placement
If at-home care is not an option, locating the right elder care facility for your loved one is essential. You don't want to put them in a home where they feel uncomfortable. You also want to ensure their needs are met in the community. Doing this research on your own can make you feel stressed and frustrated when you don't know where to begin. By relying on your patient care advocate to identify elder care facilities near you, you can rest easy knowing that they've selected locations that adhere to your loved one's needs.
Elder care solutions through Care Navigators help to reduce the pressure placed on care guardians. When you're feeling overwhelmed by your role as a home guardian, turn to an elder care service that cares for you. Call Care Navigators today to learn more.